In addition, there are a number of things to feel upbeat about - interest rates have notched downward, the Fed's aggressive war against inflation appears to be working, and
CalHFA's new program
makes homeownership way more accessible (see below). After a prolonged winter slumber, many Bay Area buyers have awakened to show impressive Springtime resilience. Buyers are out in force, ready to
Marry the Home and Date the Rate
(buy now, absorb high rates for a couple years until refinancing). But many homeowners are holding off on selling, content to keep their historically low interest rates. The resulting constriction to inventory (20-30% down from last year, depending on location) is keeping prices elevated. But every now and then, and especially with homes that aren't fully remodeled, buyers get lucky.
Gather around, it's Round Five of
The Danny Download
.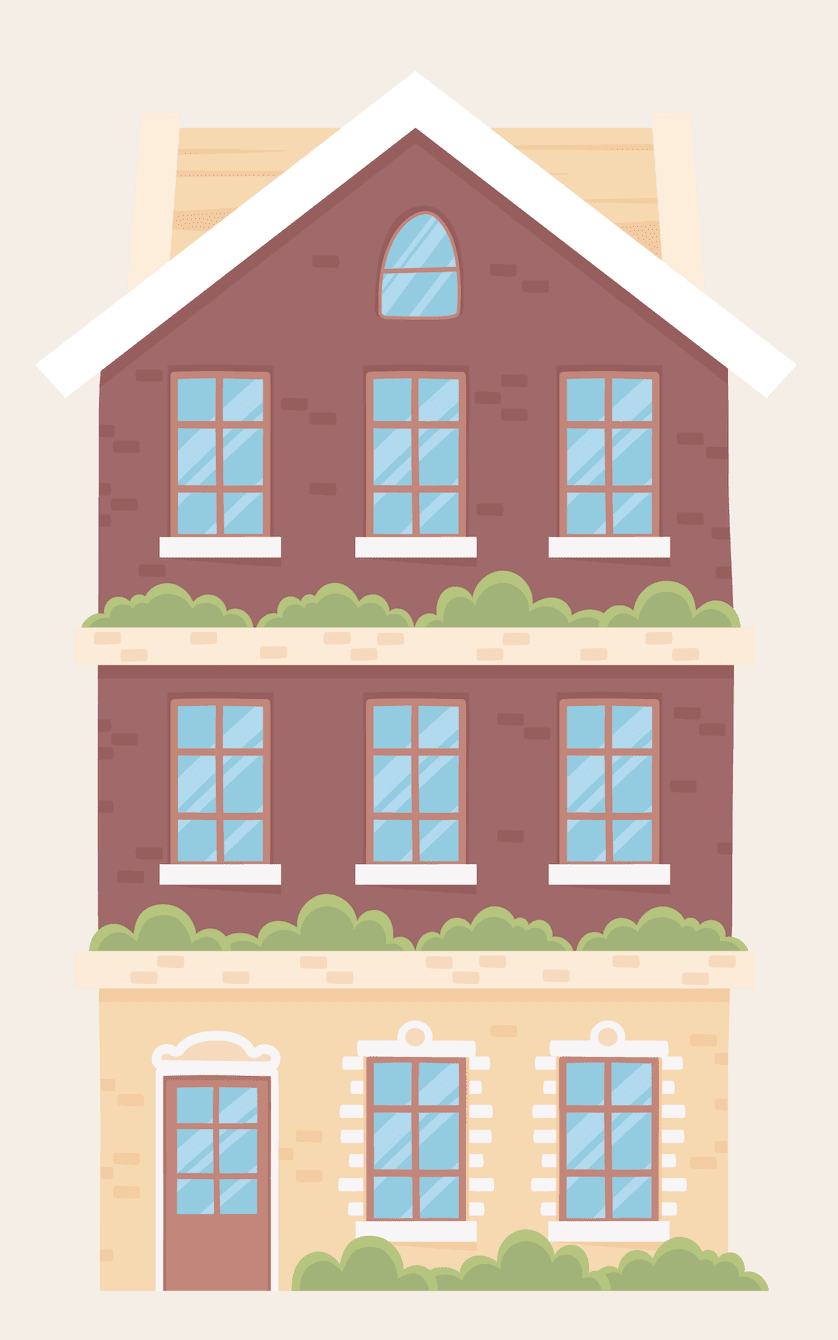 There is a sliver of hope in the mortgage rate department. The benchmark
Interest Rate
has ticked down for the past two weeks, largely in response to consumer concerns about the banking system. The average 6.32% rate for a 30-year fixed rate, while well above the all-time low of 2.65% in early 2021, is not far from the 30-year average of 5.61%. Keep in mind jumbo rates are typically lower - several of my clients have closed in the low 5% range this past month. Happy to point you in the right direction to see if we can make that happen for you as well. With inflation still holding above the Fed's target, another rate hike is expected.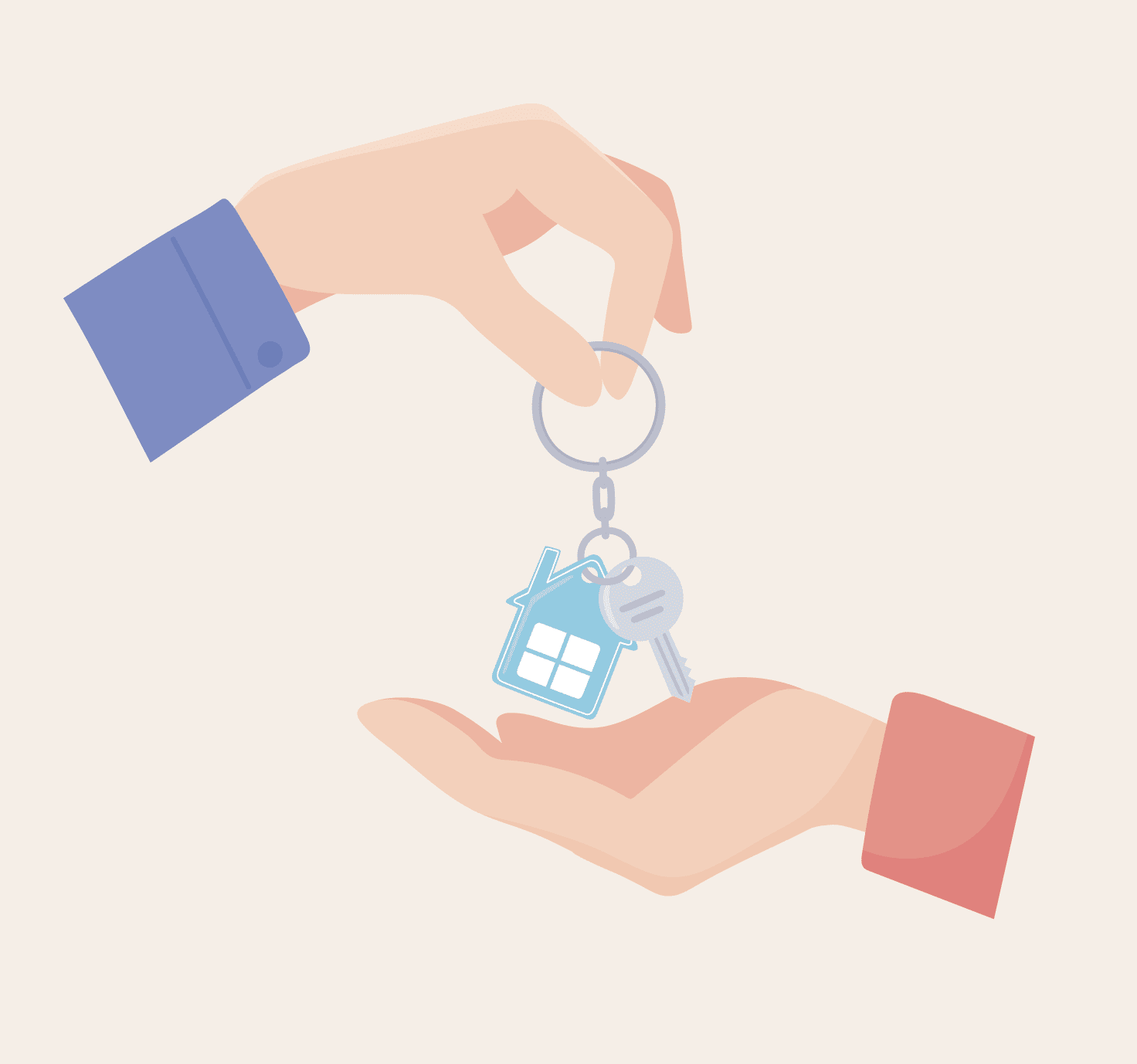 Ready to buy a home but don't have 20% down? Do I have news for YOU! The
California Dream for All
loan was released Monday, and it's a creative way to finance your first home purchase that you may want to consider. The program provides a loan for 20% of the home purchase price which is paid upon the property's sale. At the time of sale, you would owe the original loan amount plus 20% of any appreciation. Interest rates are competitive, and you do not need to pay interest on the 20% loaned amount. Funds are limited, and qualification requires completion of homebuyer education counseling. Seem like a fit? Let's discuss.

While it's not in the news as much anymore, something should be said about Silicon Valley Bank. SVB was a major player in the region's tech industry - a backbone for startups and VC funds. SVB was the go to bank for my real estate clients whose wealth was primarily in stock equity, and sometimes pre-IPO. Another big regional lender, First Republic was the go to for commercial lending when the big banks were difficult to work with. While First Republic is still in business, their stock price suggests an acquisition may be in the works. SVB's loan products often surprised me - the too good to be true kinda thing. But seeing First Republic's demise is difficult to watch - they were known as one of the most conservative lenders, the gold standard. Most experts say the worst is behind us. Fingers crossed. You can hear about the SVB saga on

The Daily

.

Moscone Center's projections are

down 38%

. Office vacancy is

at 30%

. With the reduced foot traffic, many of our favorite ground floor restaurants and retailers have decided to close-up shop. From empty office buildings to businesses closing, our city has no small task in deciding, What's next for Downtown San Francisco?

The City has a plan

. It involves converting office to housing, providing tax breaks to companies that move to SF, and activating vacant storefronts with pop-ups. I have gotten involved in the pop-up effort. I am excited by the opportunity to showcase SF's talented artists on the ground floor. It's a powerful moment actually, and I invite you to join in whatever capacity - we get to help shape the future of our city.

Cash buyers in Berkeley, vs 31% in San Francisco and 21% in Oakland. Cash continues to offer an advantage, especially given the volatility of mortgage markets, but the majority of homes, and even in highly competitive situations, are still purchased with financing.

February sales in Oakland, down 26% from last Feb. Inventory and sales are significantly lower than the pandemic peak, when interest rates spawned a buyers frenzy. San Francisco's sales volume is similarly down 30% from Feb 2022.

That's how it takes to sell a studio in San Francisco. For context, 1-bedroom units are on the market 71 days and 2-bedroom units only 18 days! Smaller units are a harder sell these days. With WFH, if people live in a city they want space.

That's the median $/sf for a condo in San Francisco's District 5 (Castro, Noe Valley). While prices are rebounding after the winter slumber, this still represents a 19% drop from one year prior.
For more detailed monthly analysis, please visit my website News page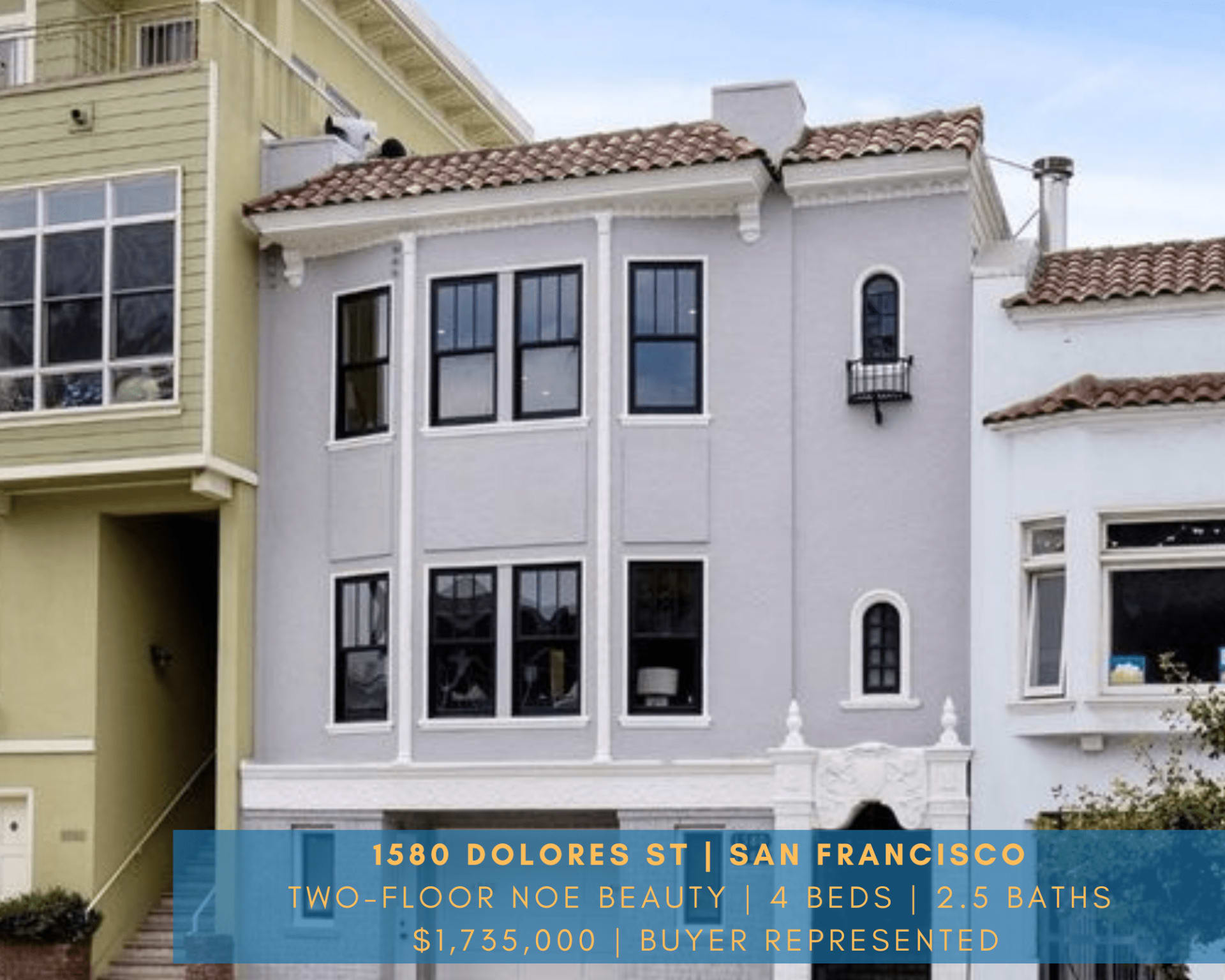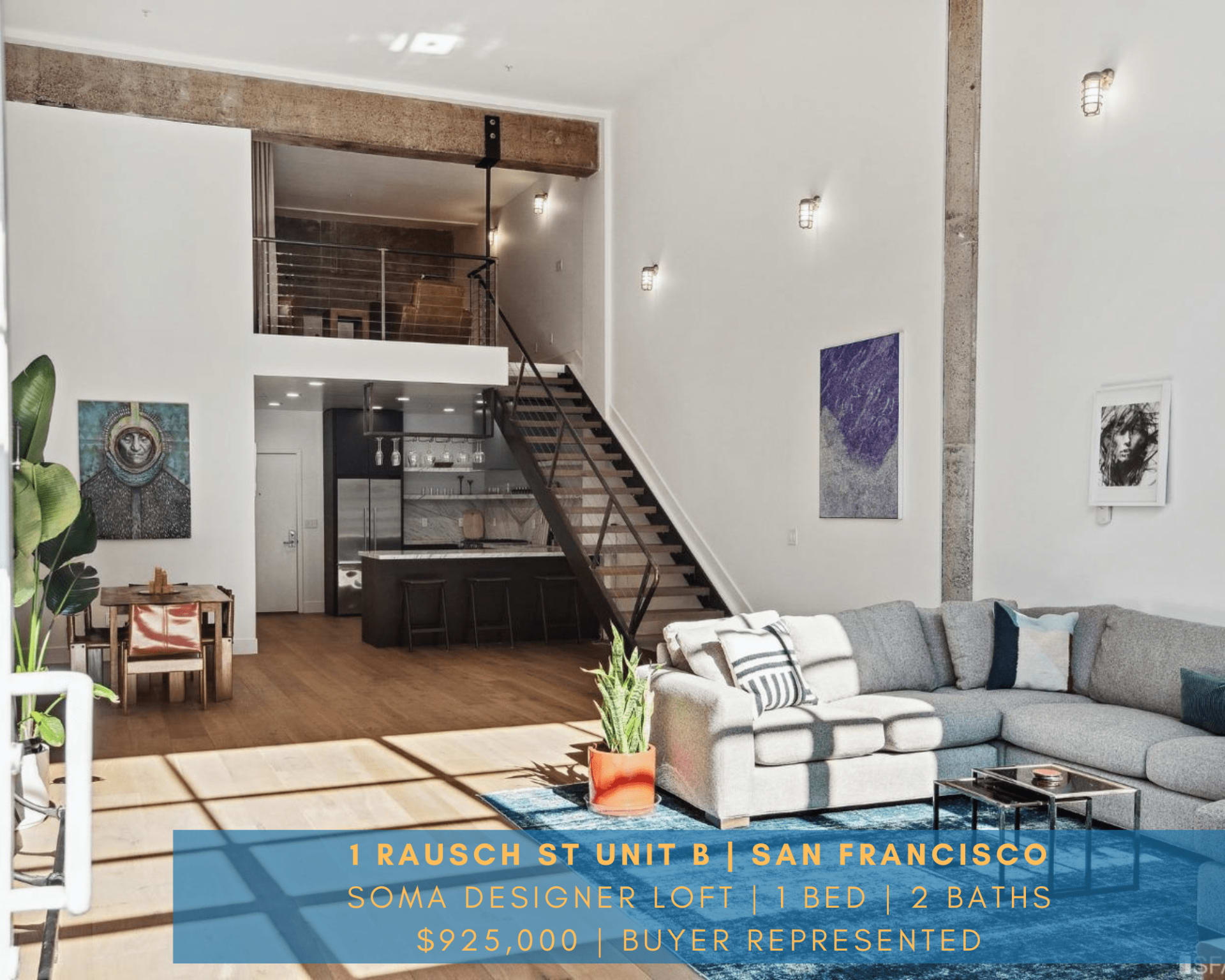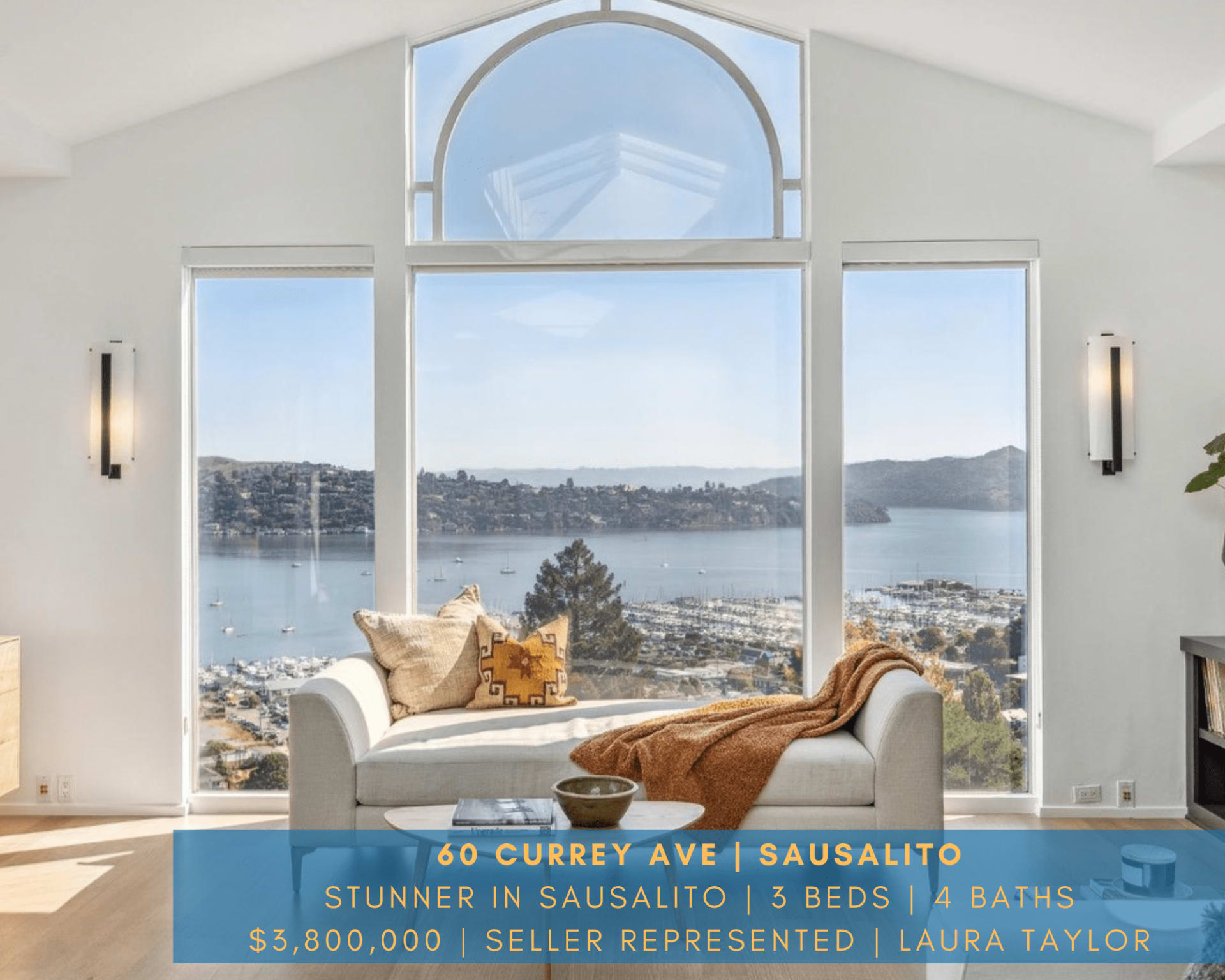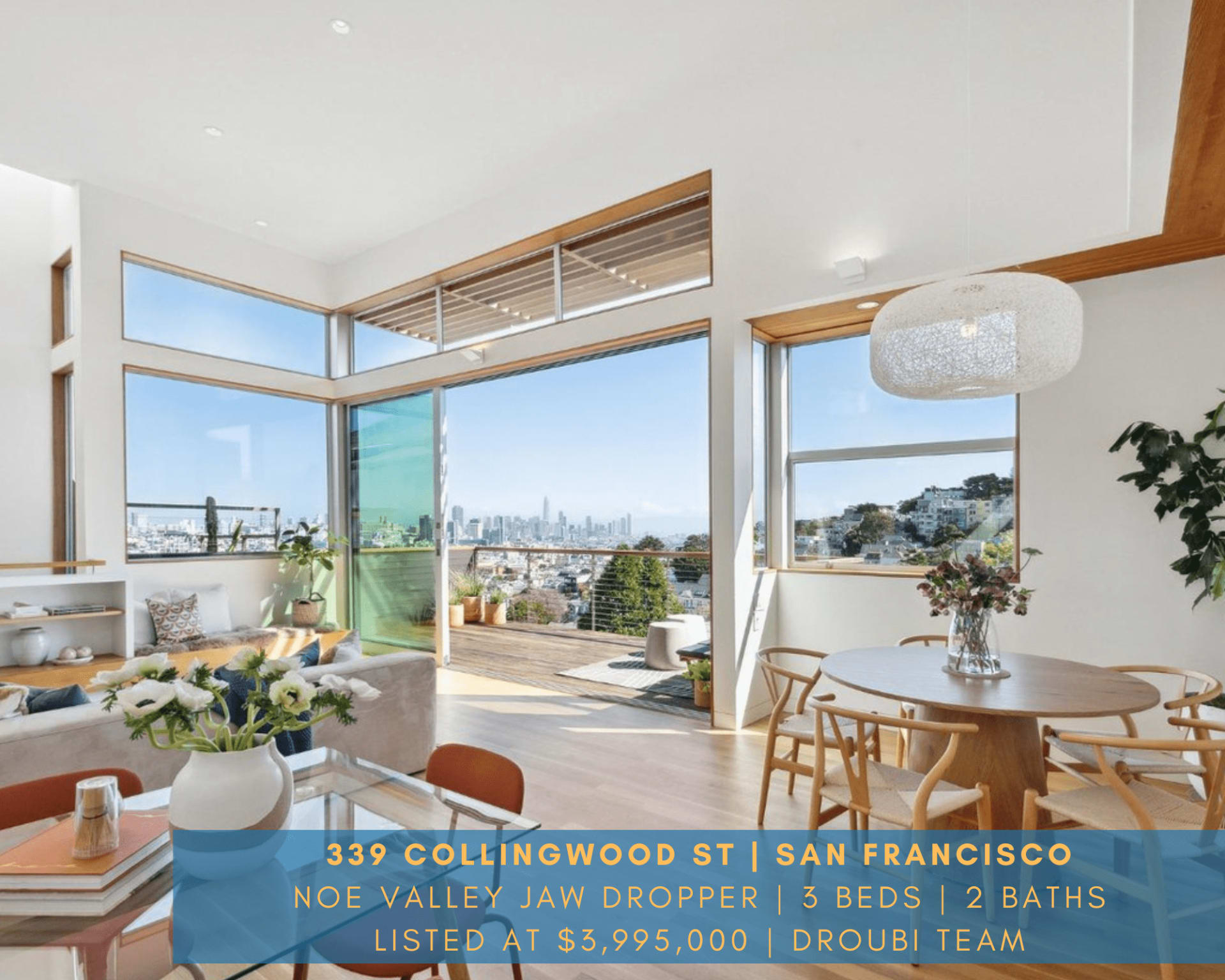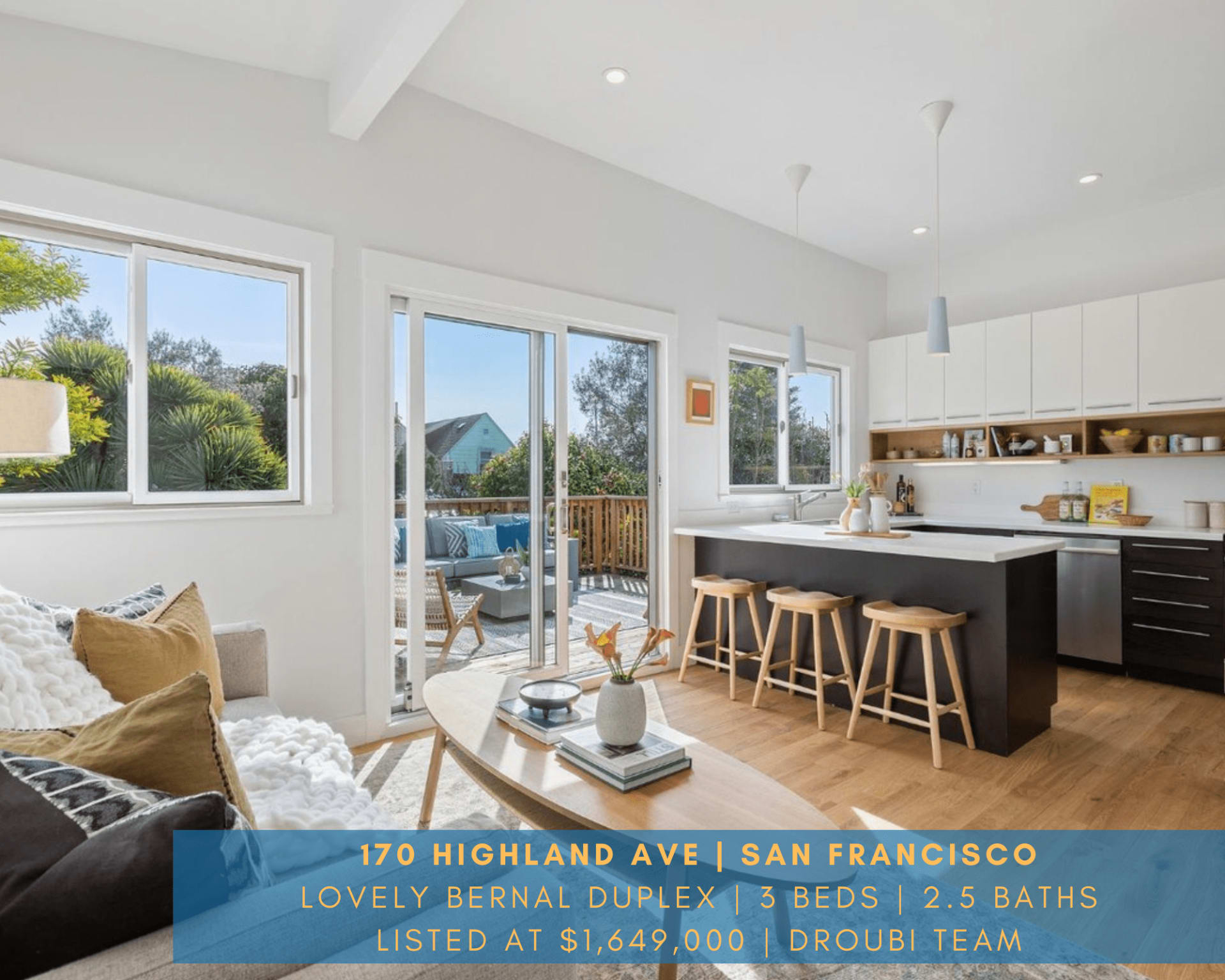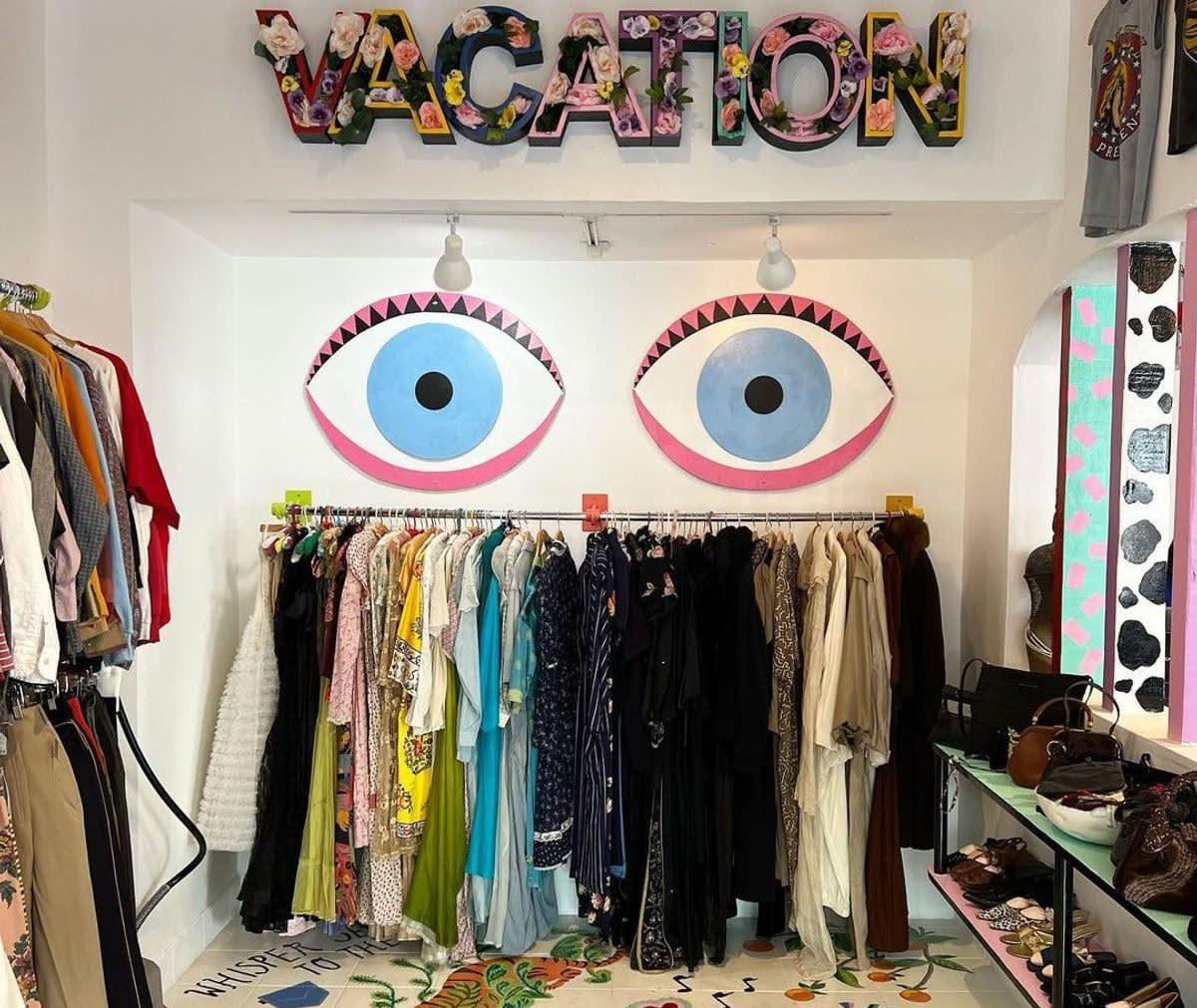 H&M and Zara are hip, but when it comes to Fa-shün it's all about thrifting - the search for the ultimate show-stopper piece uniquely yours. DoTheBay has pulled together a sweet list of the
best thrift spots in the Bay
. Crossroads on Market St is a personal favorite.
Mercy
on Piedmont Ave in Oakland is also cute.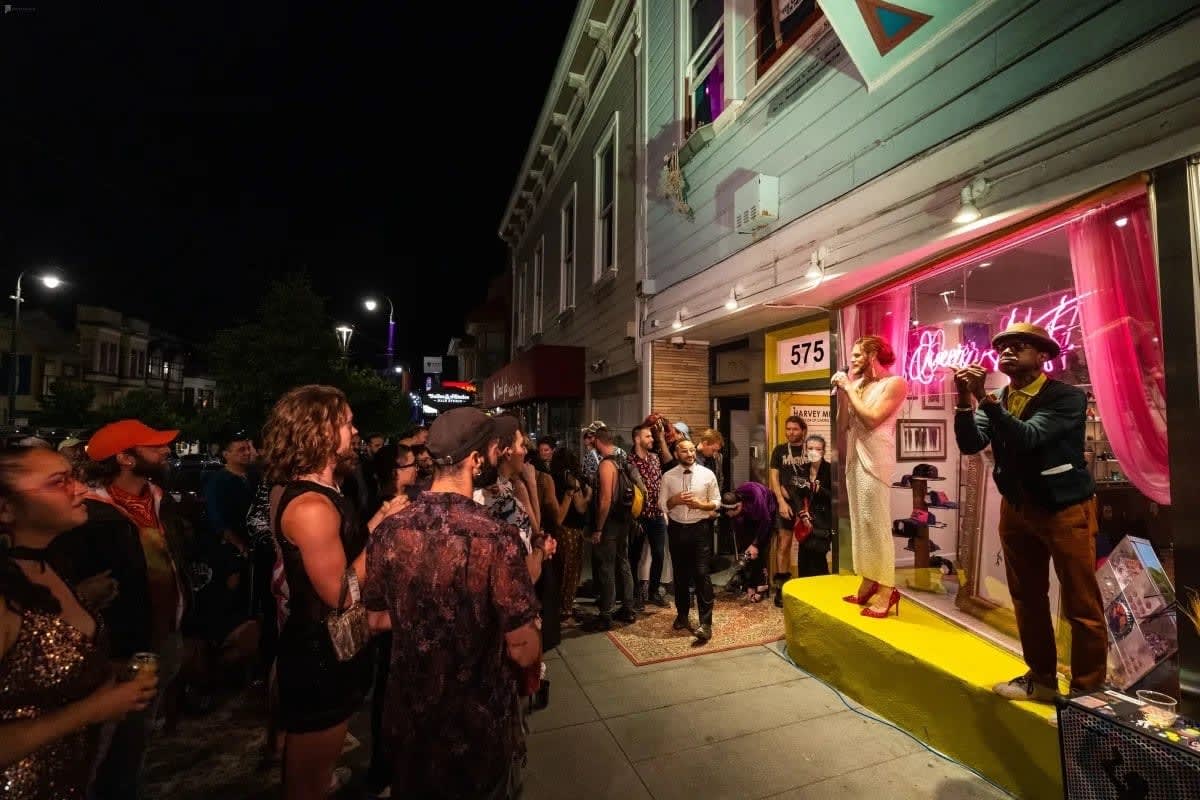 The
Castro Art Walk
is back! Come every first Friday from 5-8 PM for a community driven arts event featuring local businesses and pop-up events. Pictured here is
Queer Arts Featured
, an artist-led gallery, boutique, and event space located in the historic space previously used as Harvey Milk's Castro Camera.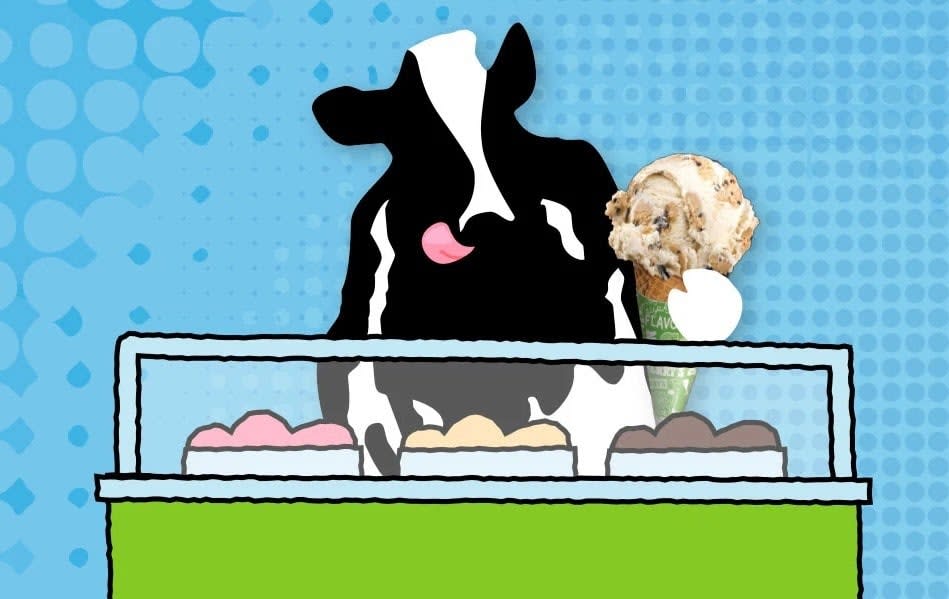 I scream, you scream, we all scream for ICE CREAM! Monday April 3rd, mark your calendars - it's Ben & Jerry's
Free Cone Day
. Get the free ice cream you deserve. I'm still mourning the end of Oatmeal Cookie Chunk, but I'm warming up to Cherry Garcia.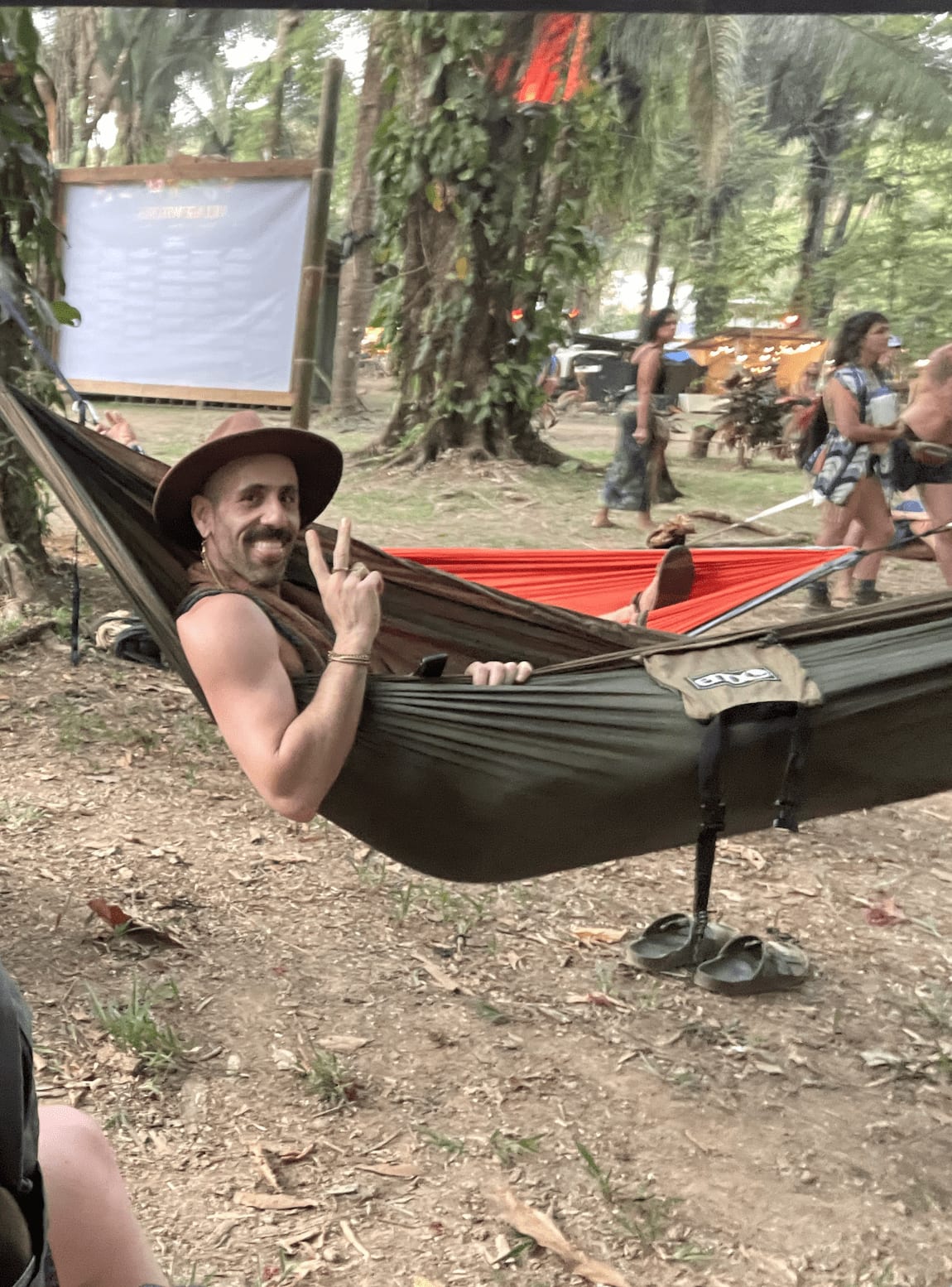 Earlier this month I was lucky to get away for two weeks in Costa Rica with some of my dearest friends. The echo of howling monkeys, the flicker of fireflies, the give under your feet of the moist jungle floor - time in nature is my medicine. Thankfully I've managed to maintain my vacation recharge 3 weeks later. I left with a very important question - is it possible to design our lives to maximize hammock time? Pura Vida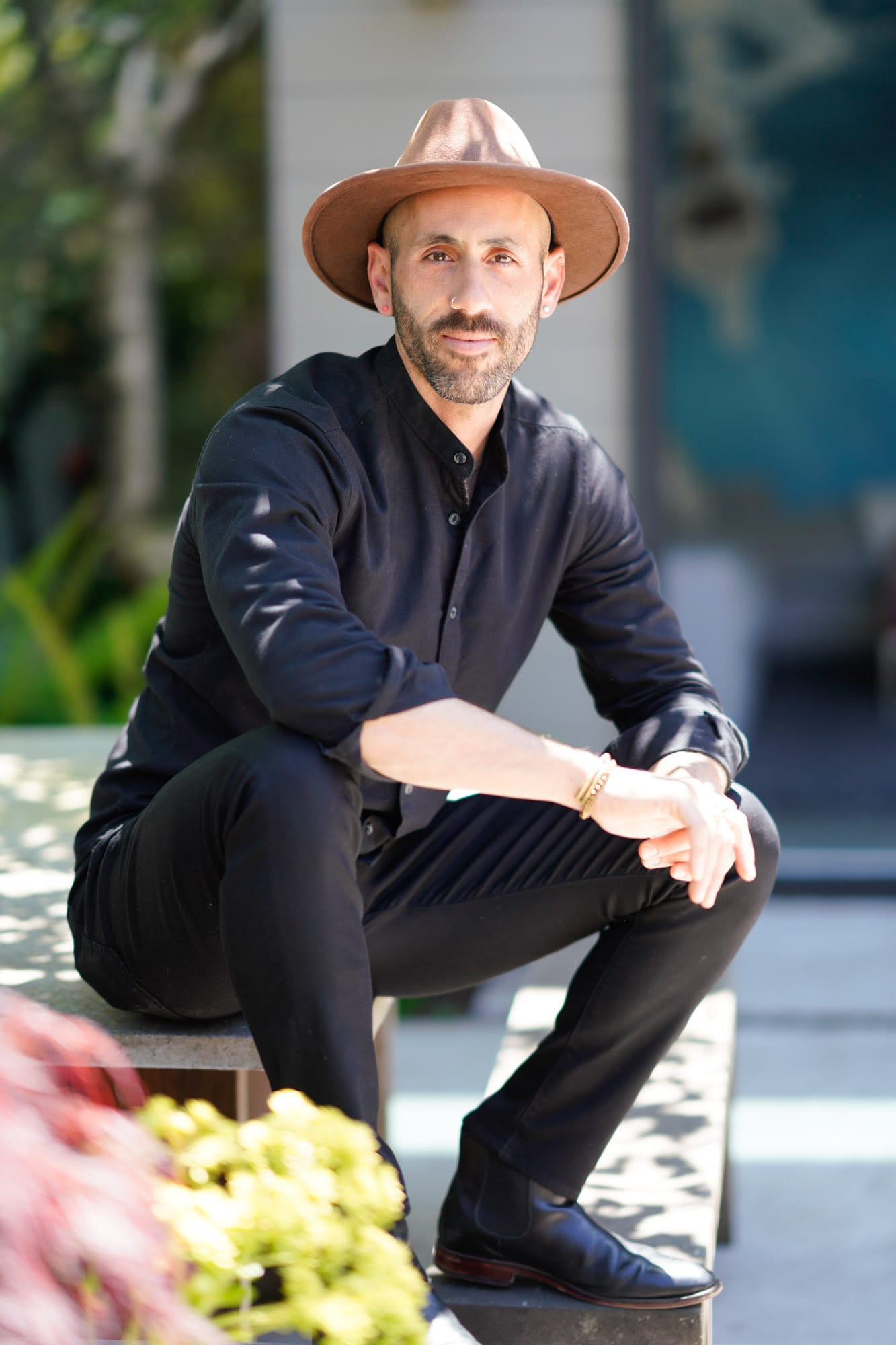 DRE #02019430